For the little ones, we have a complete entertainment programme thanks to our Sensi Crew with activities during the day both in the Miniclub and outdoors where children can enjoy themselves and make new friends and at night with activities and the fun Minidisco. In addition, they can enjoy our Splash! pools, which include slides, water jets and waterfalls, as well as playgrounds that will make all the children have the time of their lives.
But we don't forget the adults, for whom we offer spacious and well-equipped rooms, peaceful common areas and swimming pools, a quality gastronomic offer that offers you the best dishes of the gastronomy of Majorca, Minorca, national and international cuisine, spaces where you can relax and recharge your batteries, such as the spa, and spaces to be active either in the hotel or in the impressive surroundings that our hotels offer, suitable for the practice of an endless number of activities and sports.
If on your holidays you are looking for a hotel where you, your children and the rest of the family can enjoy an unforgettable stay and where you can recharge your batteries, you have found what you are looking for.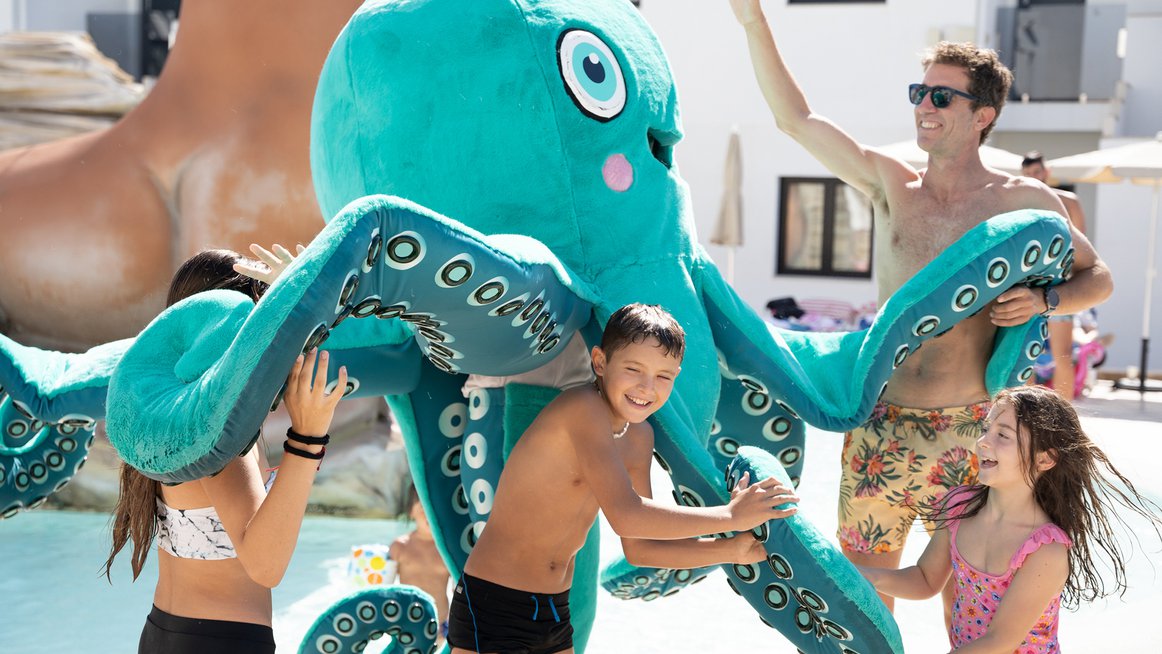 MarSenses Paradise Club Hotel
With an extensive programme of daytime and evening activities throughout the season, our Sensi Crew will make every minute of your holiday pure fun.
Enjoy our massive pool party in the summer months, games, gymkhanas, movie nights and evening shows throughout the season for adults, teenagers and children. Are you going to miss it?
More info
MarSenses Ferrera Blanca Hotel
Our Sensi Crew will delight our guests, young and old, with activities day and night.
Dive into our 6 swimming pools with water activities, take part in individual and team games and sports to make friends, sing and dance to the music with our evening shows and don't miss our themed parties.
More info
MarSenses Rosa del Mar Hotel & Spa
Throughout the season, our Sensi Crew organises activities for young and old to enjoy music, sports, water, art and entertainment. Choose MarSenses Rosa del Mar Hotel & Spa so that the foam party, our evening shows and endless entertainment are the reason to come back to our hotel on your next holiday.
More info