Latest News
Useful information for your holidays
Find here the most relevant news about our accommodation.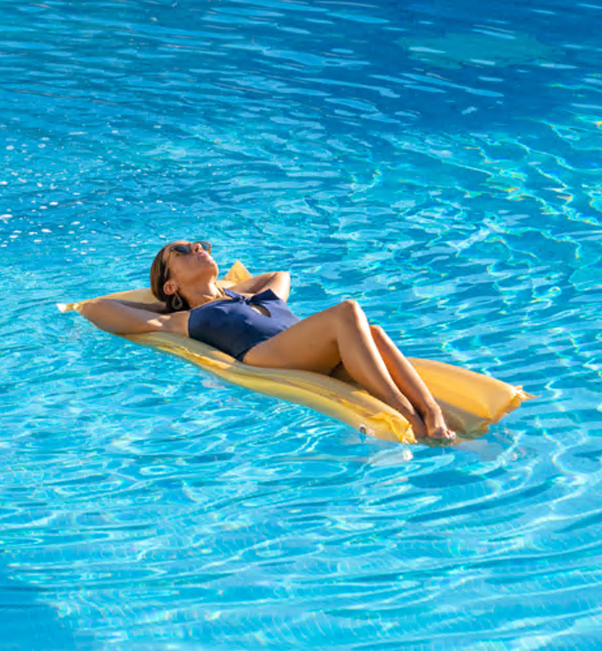 Now your booking on www.marsenses.com is safer. Why?
 Free

 

travel assistance insurance.
 Free

 

cancellation insurance

 

on non-refundable fares.
 Hygiene and prevention protocols.
View
Your safest holiday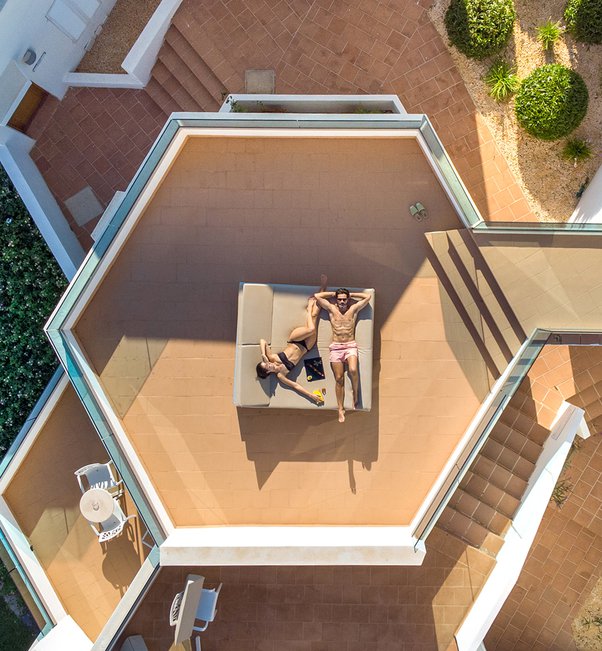 Now, if you make your reservation for MarSenses Ferrera Blanca Hotel or MarSenses Paradise Club Hotel through our website, you can choose the location of your ideal room with interactive view.
Pick your room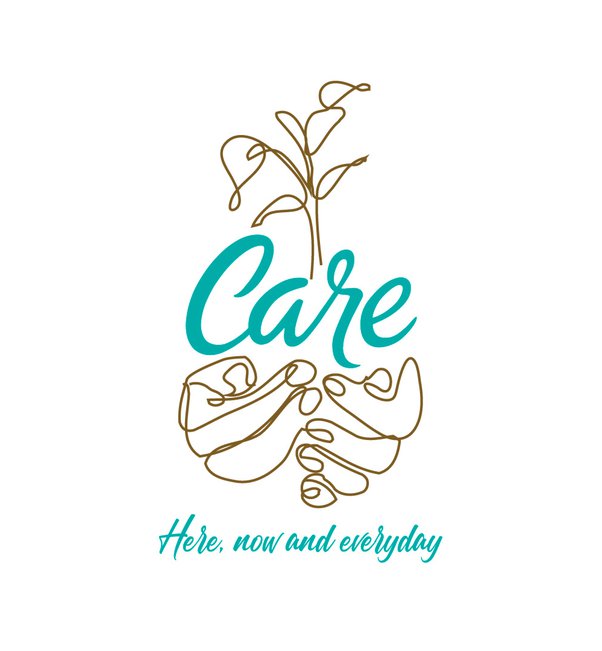 Find out everything we have to tell you about our Corporate Social Responsibility programme, Care by MarSenses, here.
View
Care by MarSenses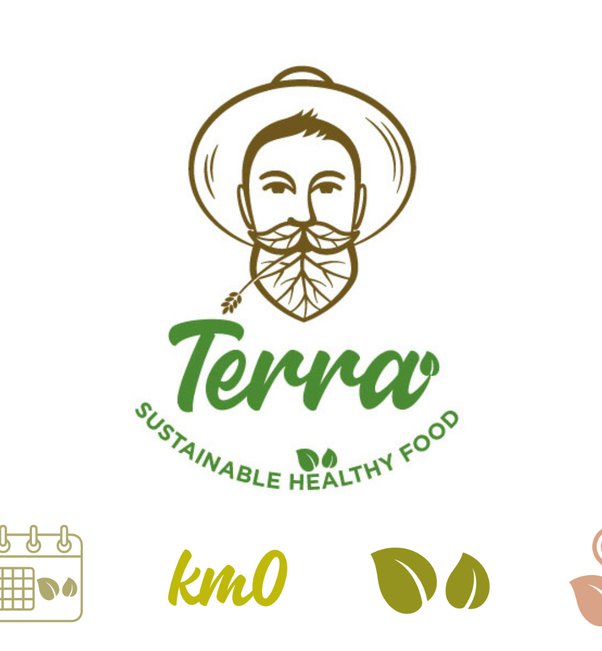 Our culinary philosophy "TERRA sustainable healthy food" is born to enhance our gastronomic offer with 6 key aspects:
 local
 seasonal
 km0
 organic food
 healthy
 closing the circle
View
TERRA. sustainable healthy food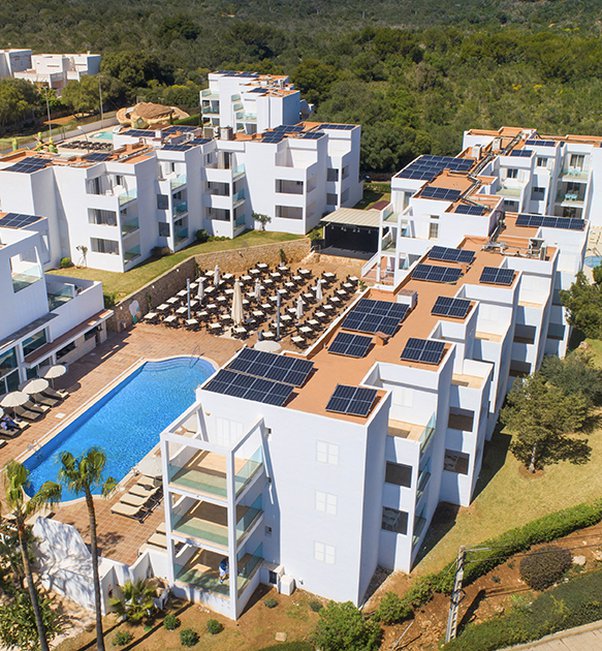 MarSenses Hotels & Homes is the first Spanish hotel chain to have photovoltaic energy in all our accommodations. With a completed installation of 1,275 panels, this sustainability measure:
reduce daily electricity needs by 50%.
generate 574 KWp
prevent the emission of +509 tn of CO2
avoid the felling of 30,000 trees.
View
We are committed to renewable energies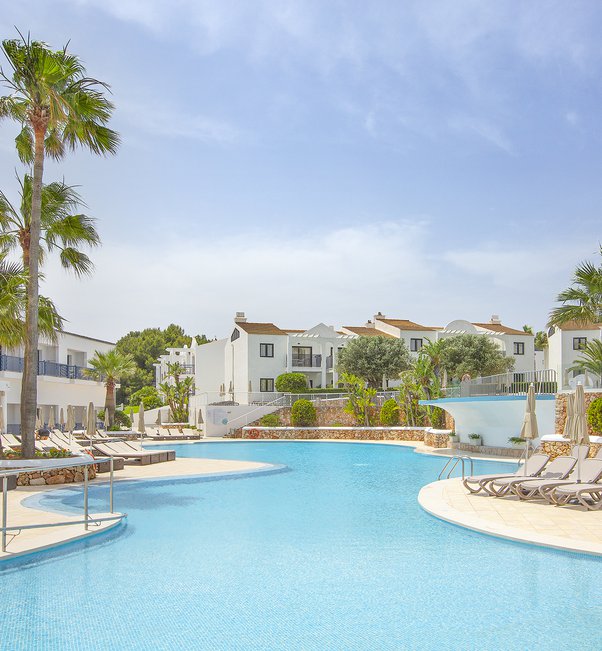 MarSenses Paradise Club Hotel (Menorca) has won the Travelers'Choice Best of the Best 2022 award thanks to more than 1,400 Tripadvisor users who have rated it as an Excellent Hotel.

In turn, it also forms part of the top 1% of the best hotels in the world, being among the 25 best family hotels in Europe.
View
Travelers' Choice Best of the Best by TripAdvisor 2022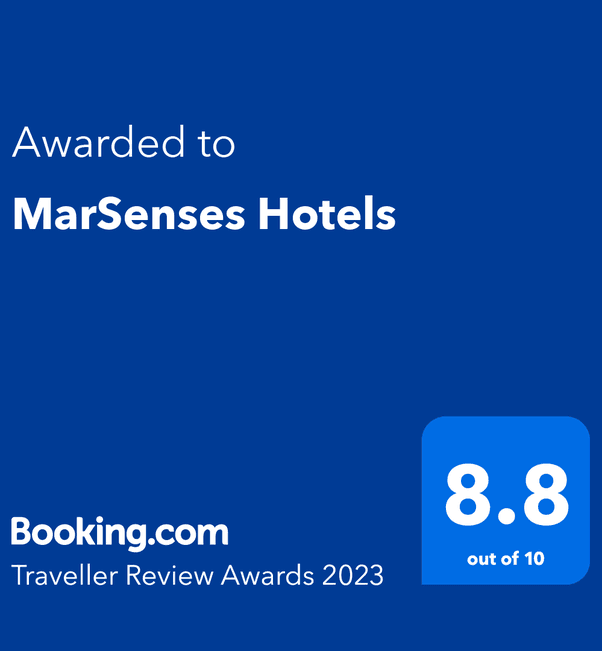 Both our 4 hotels and the chain have won the "Traveller Review Awards 2023" from Booking.com.
These awards are the result of the reviews published by Booking.com guests, who have felt at home thanks to the work of the whole team.
View
Traveller Review Award 2023